A user can digitally sign an invoice using eMudhra's digital signature certificate and emSigner service.
Below are the steps to be followed to digitally sign an invoice:
Step 1: Create a source folder containing unsigned documents generated from a registered GST account and a destination folder to store signed documents on your computer.
Step 2: Log in to emSigner.com using email ID and password or if you don't have an emSigner account, sign up for a free trial. On the left navigation bar, you will come across the "Bulk signing" option, select it.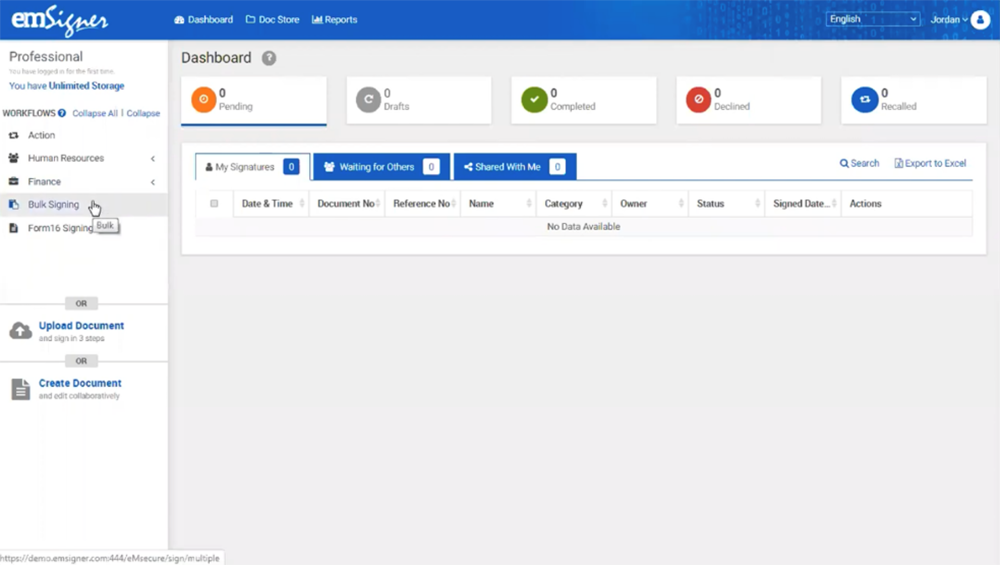 Step 3: You will be guided to create the template, click on "create template now" to select the document template from the source file. Next, you can alter template settings. Select the page to be signed and the signatory position from the "Signature position" drop-down menu. You can also choose the desired position by placing the cursor at your preferred signature location. Create the template name and save the settings.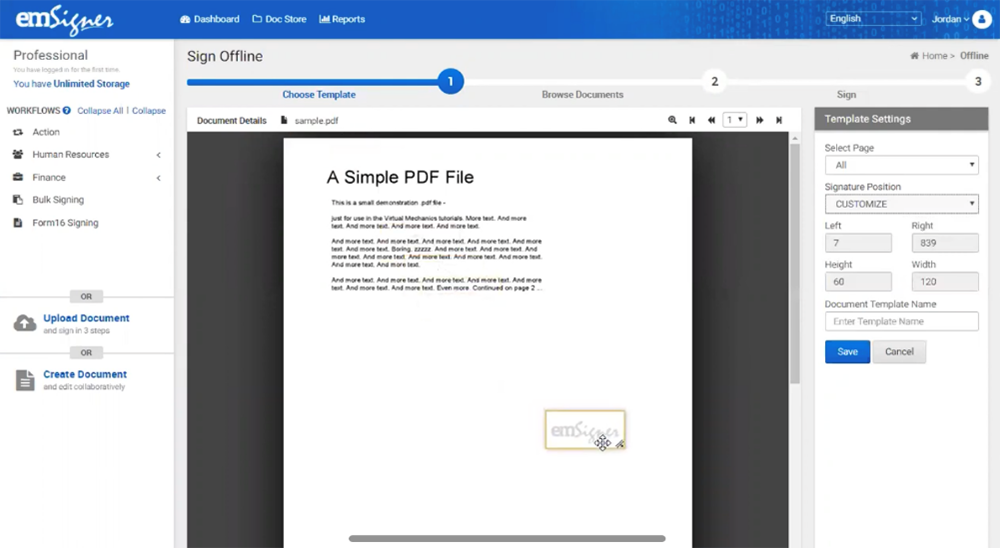 Step 4: Select the created source folder, containing one invoice or multiple invoices to be signed, and the destination folder to store the signed documents. Click on continue for the next step. Now, you will see various option fields where you can enter the reason, watermark, and company stamp.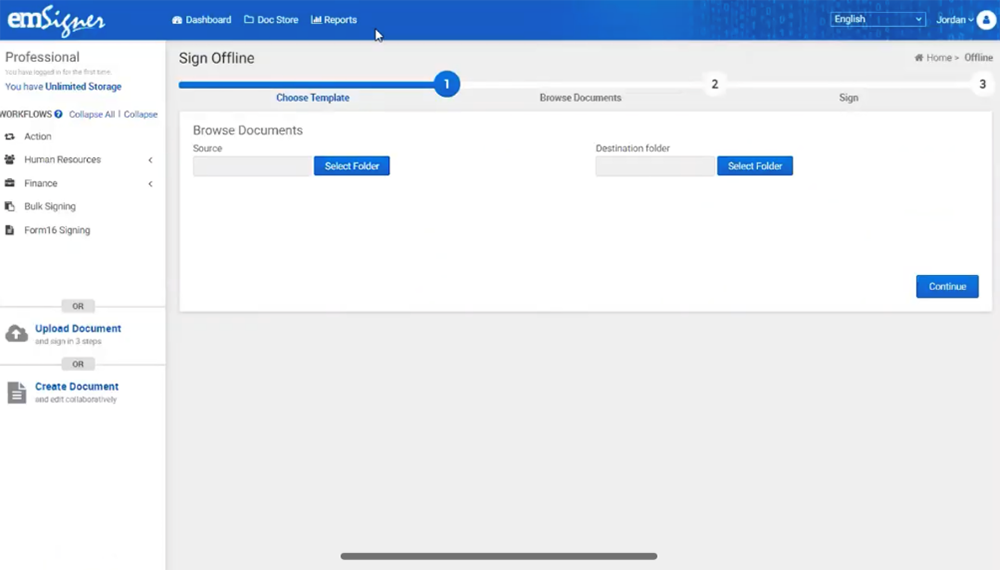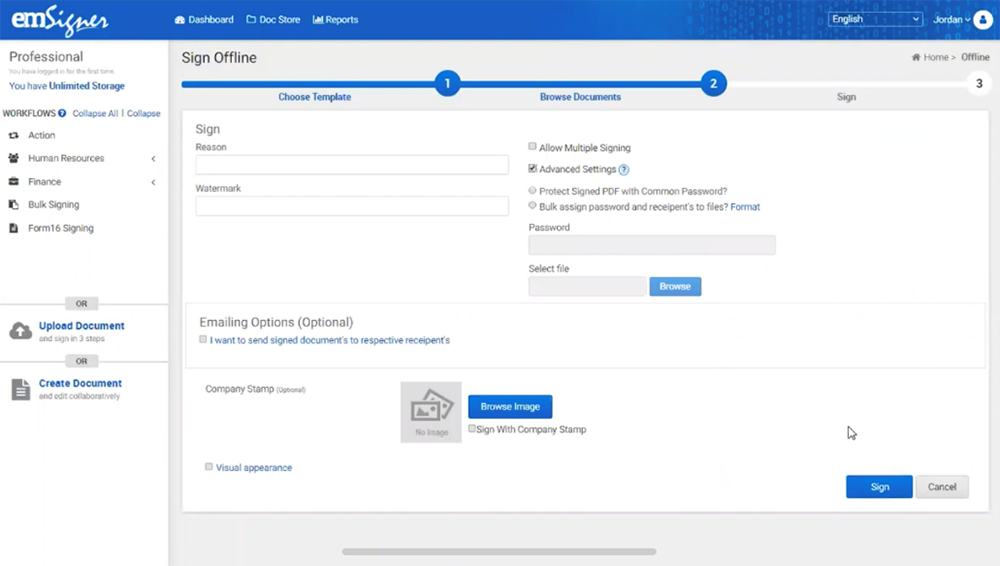 Step 5: Click on continue to select the eMudhra digital signature certificate to sign the documents. Verify your user PIN to view signed invoices in the destination folder.