emSigner enables an organization to digitally sign an offer letter. emSigner is a globally accepted workflow and digital signature solution.
Follow the instructions given below to sign an offer letter digitally:
Step 1: Login to your emSigner account. You will see the dashboard after successful login. On the left side, you will see several workflows that are created. You can create a workflow to sign an offer letter.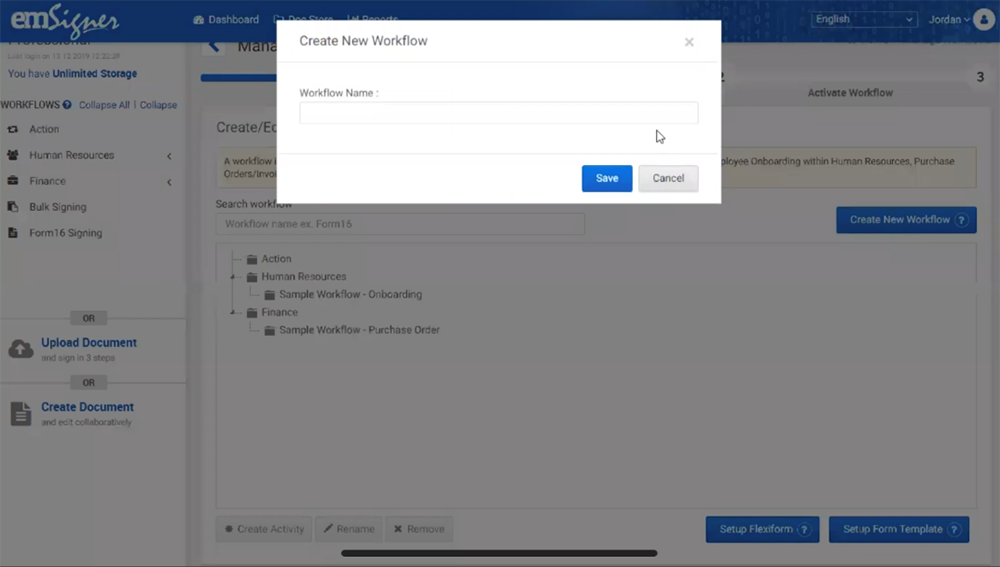 Step 2: Now click on "upload document". You can choose preferred "document fields" from the list on the left. After choosing, click on activate workflow and the workflow will be created successfully.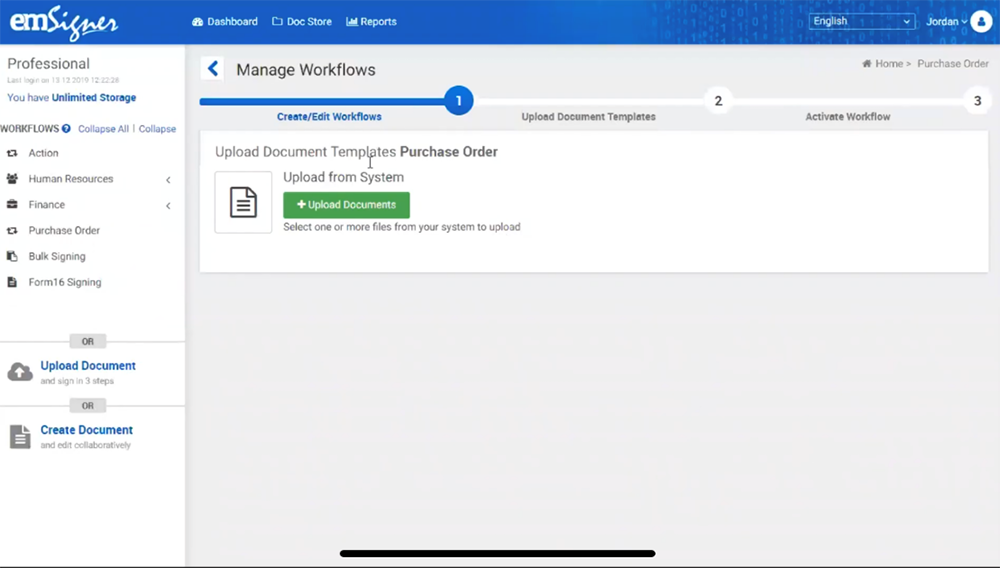 Step 3: Select one or more documents to be signed in the "upload document templates" section. Click on "continue". You can select the signing type from serial or parallel depending on the hierarchy type of your organization.
Step 4: If you select the parallel signing type, all the signatories will receive the email of the document at once. If you select the serial signing type, only after the signing of the first signatory, the second signatory will receive an email for signing. Add one or more signatories as per your requirement, then drag and place the signature position. Click on "activate workflow". Save and share the workflow with the other departments of the organization.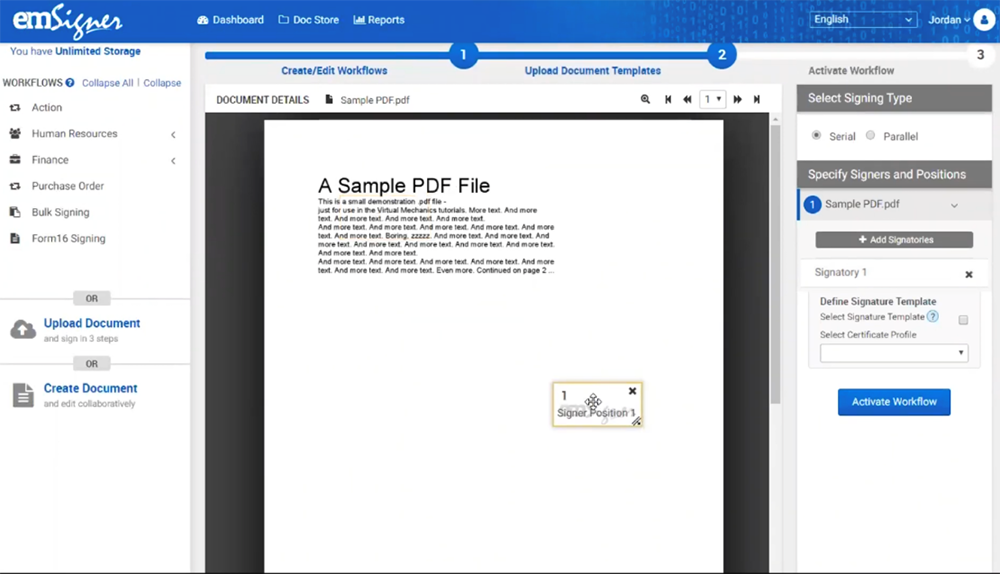 Step 5: Upload the offer letters to be signed by one or more authorized signatories. All the signatories can sign the document according to workflow. You will get an email after all signatories have signed. Click on "Download document" to send the offer letter to the concerned party.