To eSign a document with a digital signature you have to create an eMudhra eSign account. To do so, follow the instructions given below:
Step 1: Visit eMudhra website and go to the eSign page. Click on the login menu to sign in. If you do not have an eSign account then, click on "Enroll now" option.
Step 2: Enter the user name and password and click on the "authenticate" button. Now the second factor of authentication is required. Click on get OTP to receive OTP on your registered mobile number. After successful login, you will enter the eSign dashboard.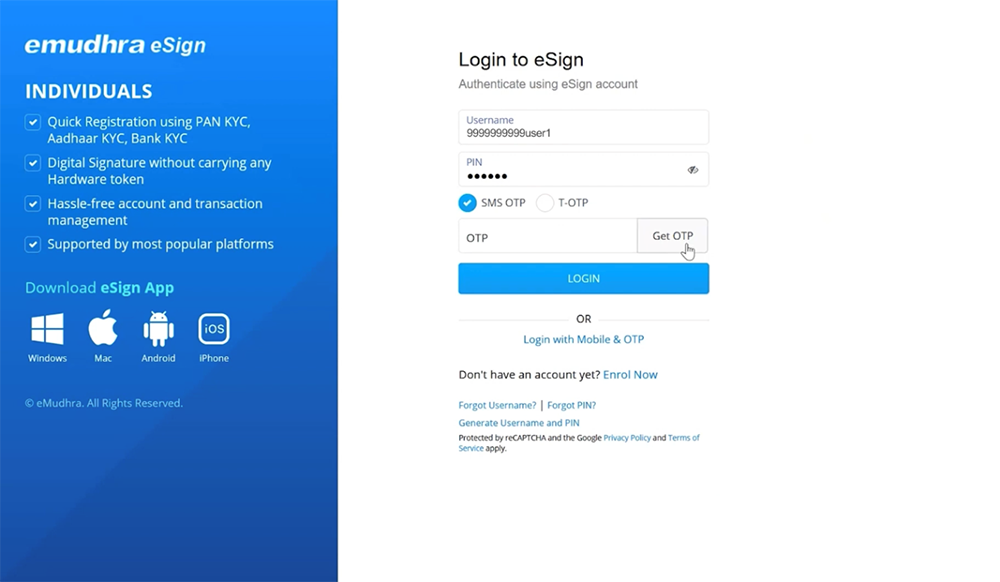 Step 3: Click on "new signature" from the left navigation bar. Select the document to be signed. Choose either the drag and drop option or upload the document to be signed. Once the document is uploaded, click on the "proceed" option to digitally sign the document.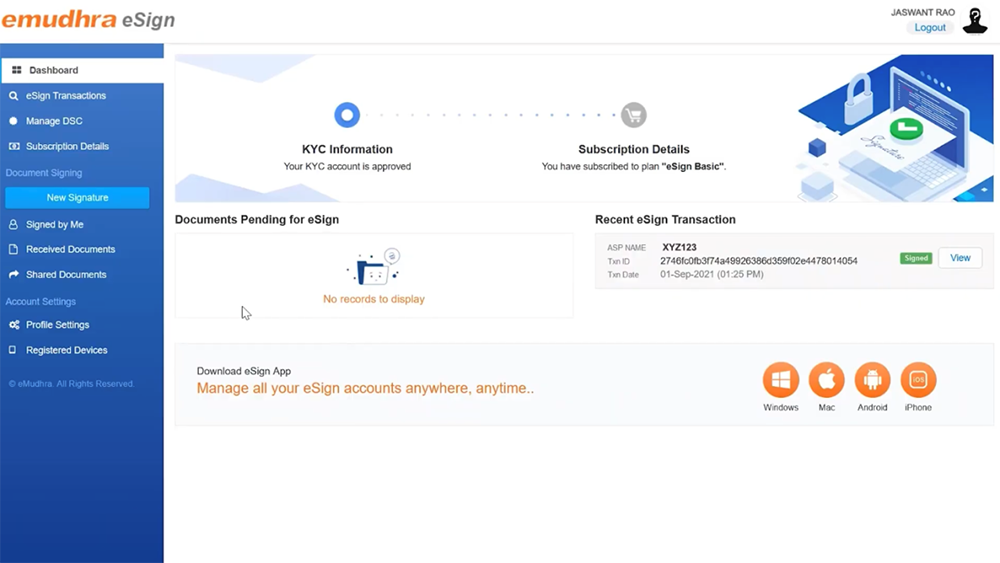 Step 4: Now, you have to select the space where you want the signature to appear. Either move the cursor and select the signature location on the document or choose from the drop-down menu from the right navigation box. Specify location and reason for the signature and click on "continue with eSign button".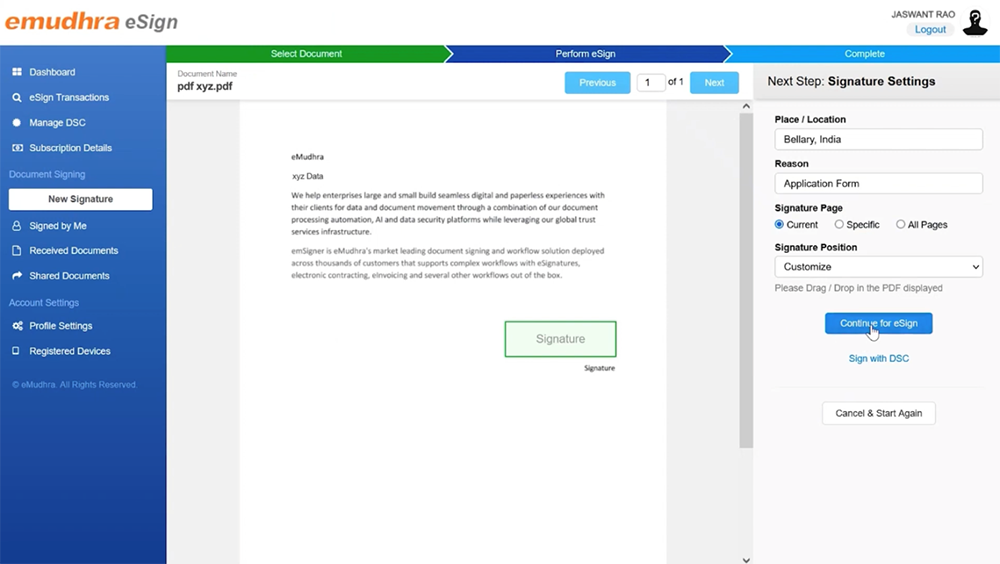 Step 5: Enter the pin and OTP to authenticate the signer and click on the "perform eSign" button. Now, the user can view the signed document, also the user can download and share the document.