Central Registry of Securitization Asset Reconstruction and Security Interest of India (CERSAI) is the online security interest registry in India. It was created to prevent fraudulent activities related to equitable mortgages. All scheduled banks, cooperative banks, NBFCs, financial institutions and other small finance banks must register the creation of security interest over the customer's property or asset with CERSAI.
All the entities must register with their Class 3 digital signature to use CERSAI services which they can get from Certified Authorities like eMudhra.
Before trying to register DSC on the CERSAI portal, please note the mandatory prerequisites:
Valid Class 3 DSC along with USB token.
Installed DSC software.
User ID and password to login.
Follow these steps to register DSC on CERSAI portal:
Step 1: Open the CERSAI website and click on the 'Login' button on the top right.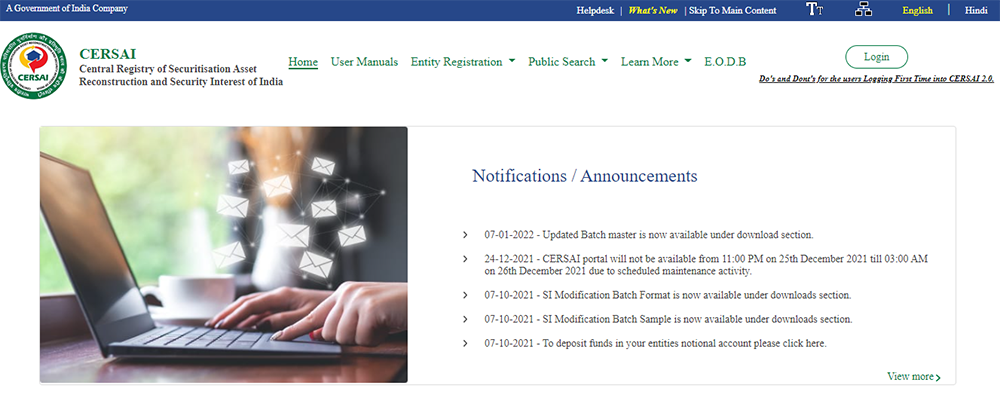 Step 2: Enter your login ID, password and captcha, and click on the 'Login' button.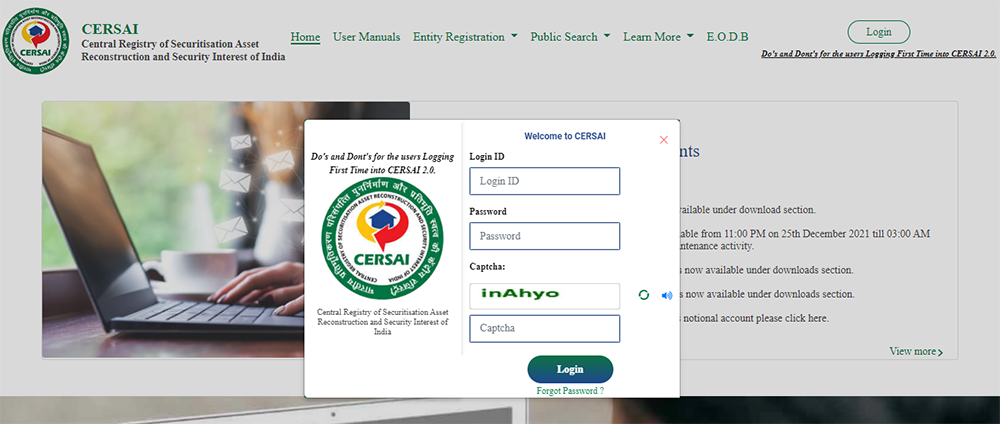 Step 3: Select your digital signature certificate.
Step 4: Enter USB token password.
Step 5: Validate the DSC to authorize the concerned person as an authorized signatory.
Step 6: Select 'I accept the agreement' and click on 'Register' to complete the registration of DSC.
Get your digital signature from eMudhra, a government-approved Certifying Authority in India. eMudhra, being the largest and most trusted Certifying Authority in the country, provides you with the best digital signature services for registering with CERSAI.