All the Government of India departments publish their concerned tender enquiries, proposal requests and bid awarding details on the CPP Portal. Contractors can bid for the published tenders using their digital signature. So, it is compulsory for the bidders/contractors to have a digital signature to bid for the government tenders. They can obtain digital signatures from any trusted Certifying Authorities like eMudhra.
In order to bid for tenders online using digital signature, contractors must register their DSC on the CPP portal. Following are the prerequisites before you try to register DSC on the CPP portal:
Valid Class 3 DSC along with USB Token
Installed DSC software
User ID and password to login
Follow these steps to register DSC on the CPP portal:
Step 1: Open the CPP e-procurement portal and press 'Click here to Login'.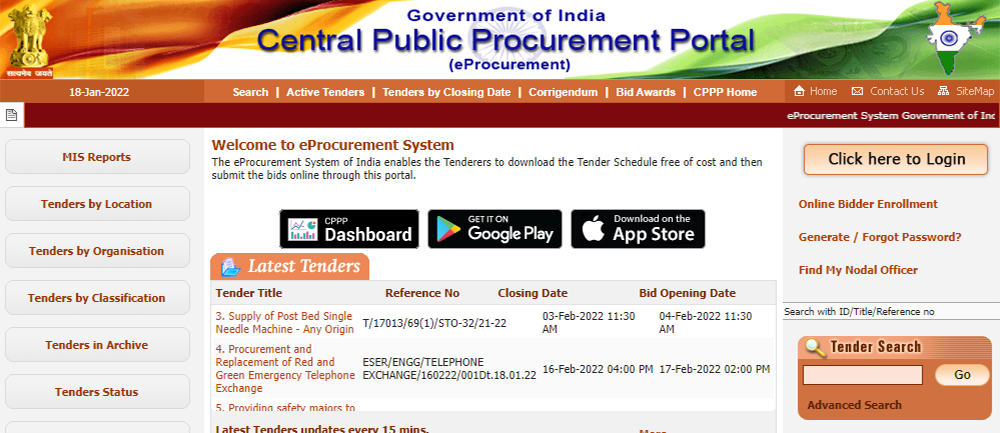 Step 2: Enter your Login ID, password and Captcha. Click on 'Proceed'.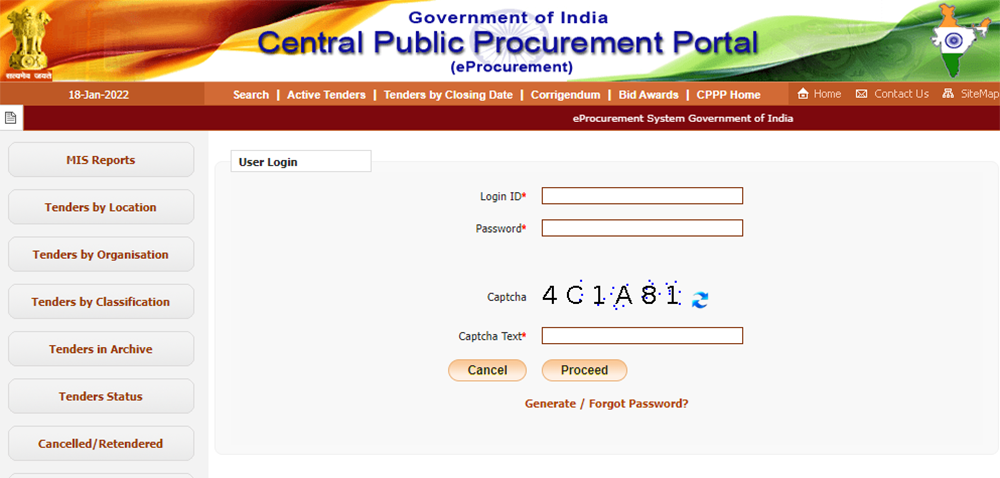 Step 3: You will be redirected to the window with message 'You have not registered with DSC yet'. Click on 'Signing Certificate'.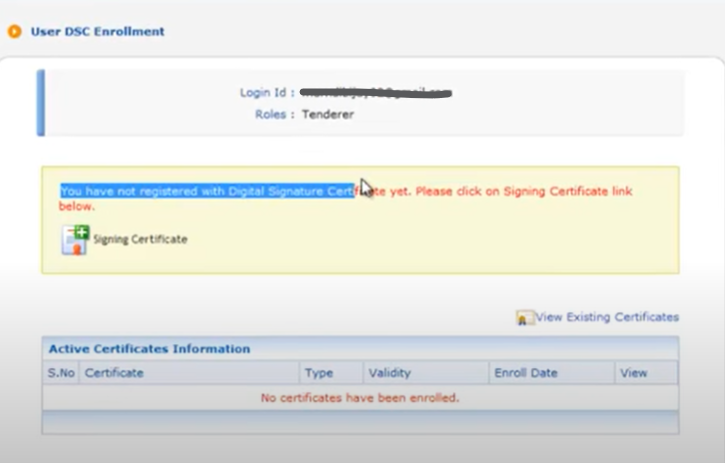 Step 4: A popup showing 'Do you want to Continue?' will appear. Click on 'Continue'.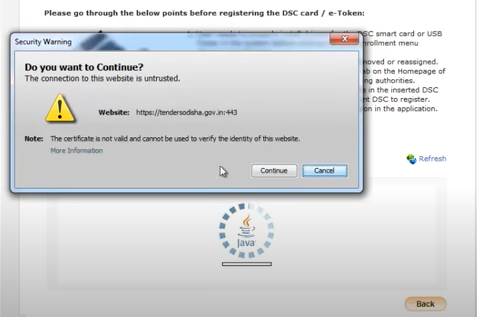 Another popup with the message 'Do you want to run this application?' Click on 'Run'.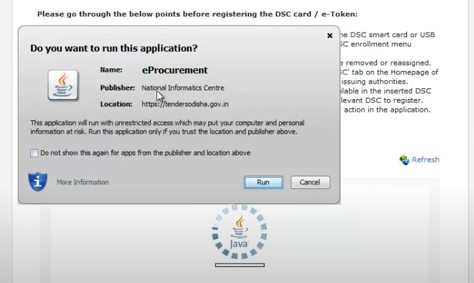 Step 5: Select the DSC you wish to register. Click on 'OK'.
Step 6: A message showing 'DSC is enrolled successfully' will be displayed after successful validation and registration of DSC on the CPP portal.
Get your digital signature from eMudhra and enjoy safe, secure and fast e-bidding in the CPP Portal. eMudhra is India's most trusted and the largest Certifying Authority with clients spread across the globe.