Any individual who is registered as an authorized signatory of a company on the GST portal is allowed to sign and file the GST returns using digital signature. Businesses can buy digital signatures from Certifying Authorities like eMudhra.
To avail the e-filing services, taxpayers must register their DSC on the GST portal. Before trying to register DSC on the GST portal you need to have the following:
Valid Class 3 DSC along with USB Token
Installed DSC software
User ID and password to login
Follow these steps to register DSC on the GST portal:
Step 1: Enter the GST portal and click on 'Login' on the top right panel.

Step 2: Enter your username and password and proceed to 'Login'.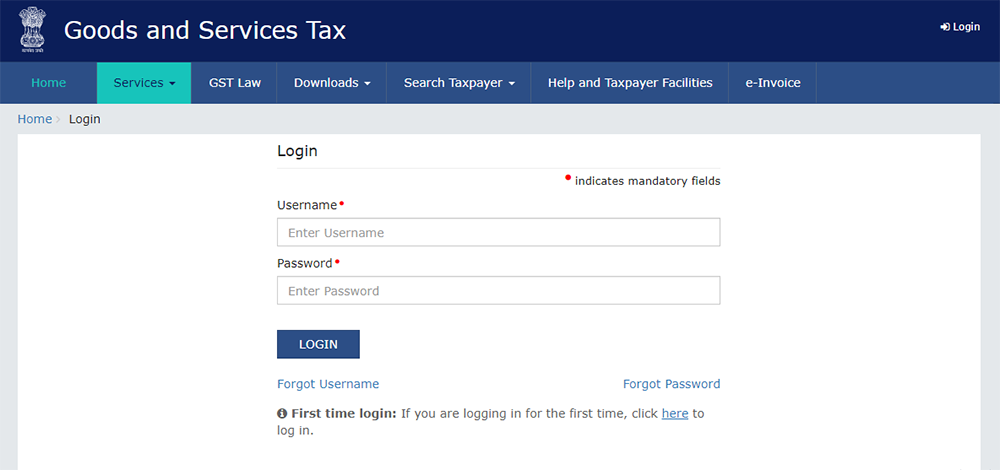 Step 3: Click on your profile name and select 'My Profile' from the drop-down menu.

Step 4: Select 'Register / Update DSC' from the My Profile section.

Step 5: Select the authorized signatory that you wish from the 'PAN of Authorized Signatory' drop-down list. Then select the 'I have downloaded and installed the signer' and click on 'Proceed'.

Step 6: Choose the DSC and click 'Sign' to complete the process of registration. This will display a message showing 'Your DSC has been successfully registered'.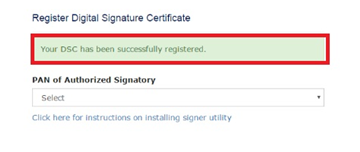 eMudhra, being the largest Certifying Authority in India, can provide you a digital signature certificate for filing your GST returns. Digital signature services from eMudhra help you easily file GST returns online.