All Indian citizens can file their income tax returns digitally on the Income Tax online portal using a Class 3 digital signature. They can buy digital signatures from any CCA approved Certifying Authorities like eMudhra.
To avail the e-filing services, taxpayers must register their DSC on the Income Tax portal. Before trying to register DSC on the Income Tax portal it is compulsory to have the following:
Valid Class 3 DSC along with USB Token
Installed DSC software
User ID and password to login
Follow these steps to register DSC on the Income Tax portal:
Step 1:Open the Income Tax e-filing portal and log in using your user ID and password.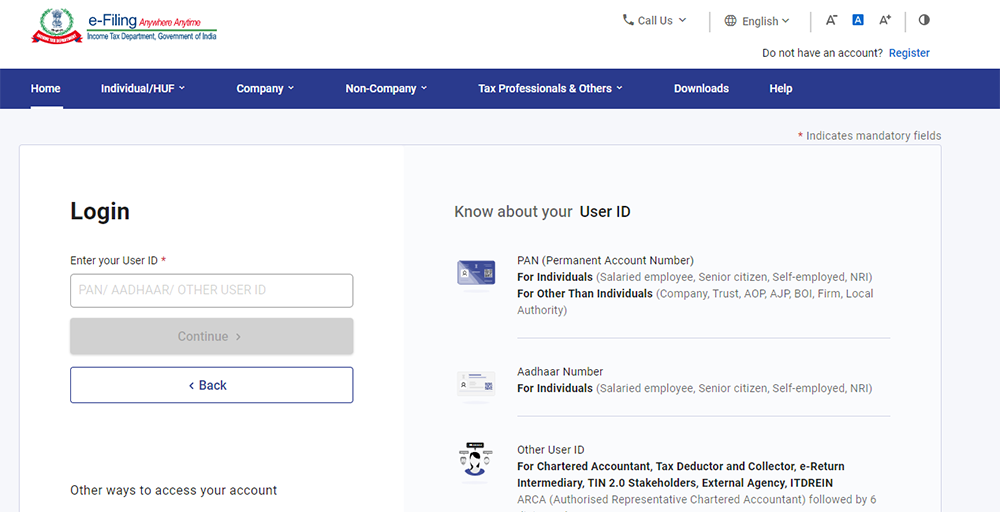 Step 2: Click on 'My Profile'.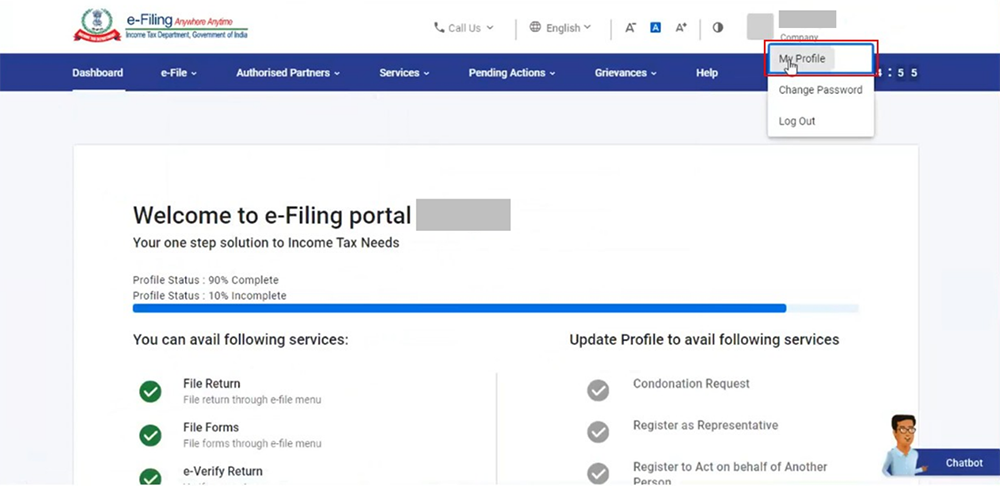 Step 3: Select 'Register DSC' on the left side of the 'My Profile' page.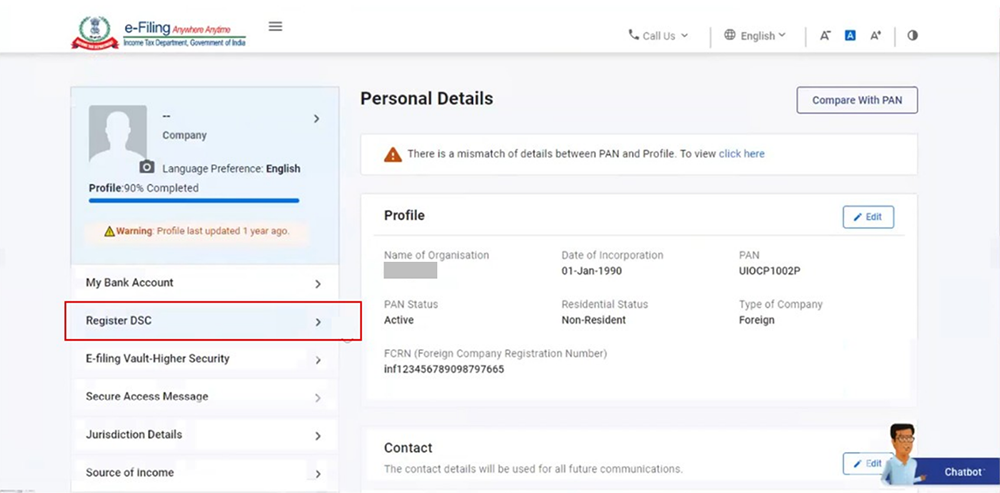 Step 4: Enter your email ID linked with the DSC. Select 'I have downloaded and installed emSigner utility' checkbox and press 'Continue'.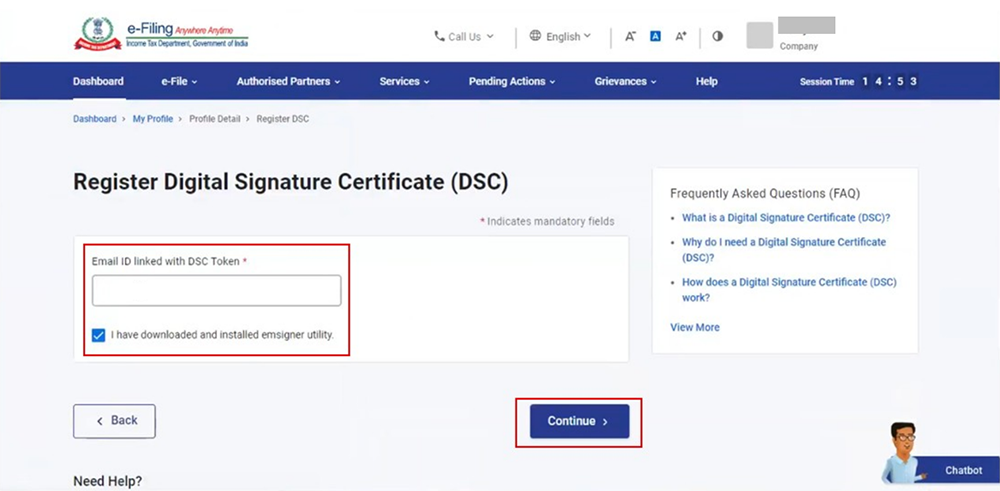 Step 5: Select provider, certificate and enter the password. Then click on 'Sign'.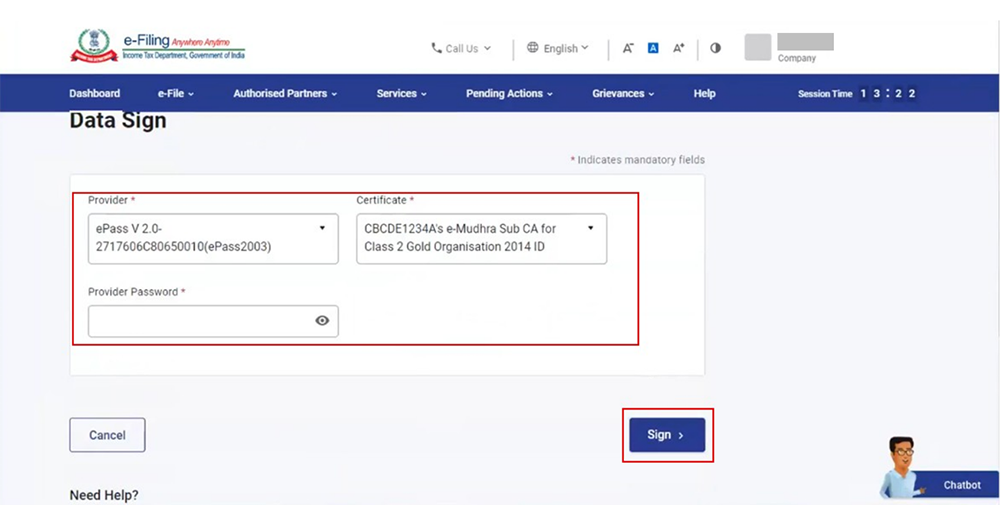 Step 6: A message showing 'Your DSC is registered successfully' will be displayed on successful validation and registration of the DSC.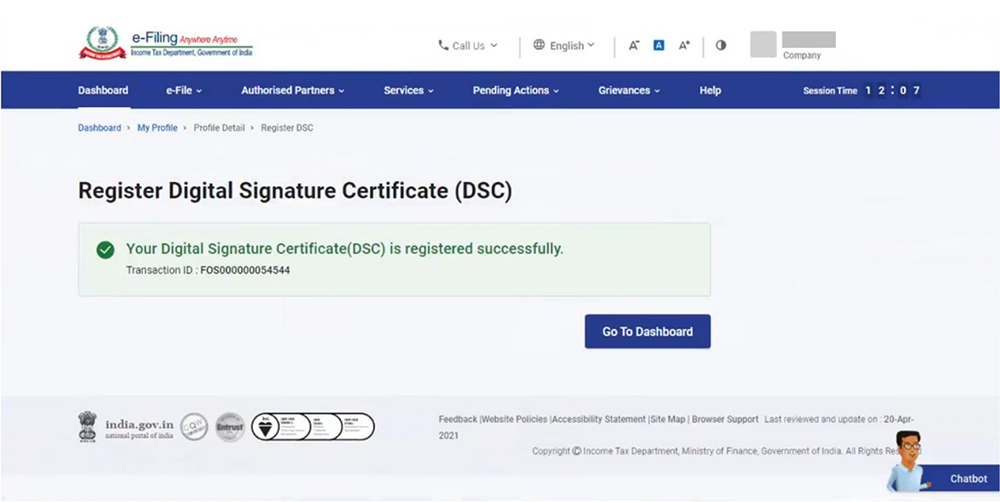 Get your digital signature for filing the income tax returns from eMudhra, India's most trusted and the largest Certifying Authority with clients across the country and the world. eMudhra helps you digitally file your income tax returns using a class 3 digital signature certificate.